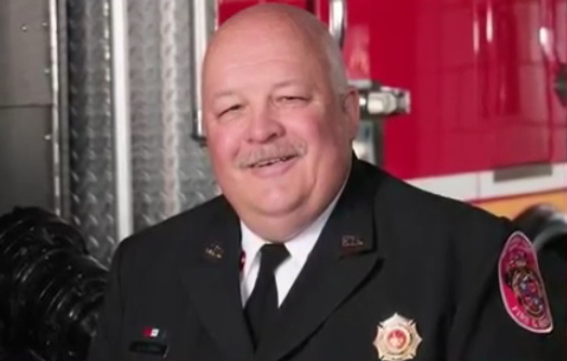 Fire Chief Steve Lohr Retires on Dec. 31 (PHOTOS)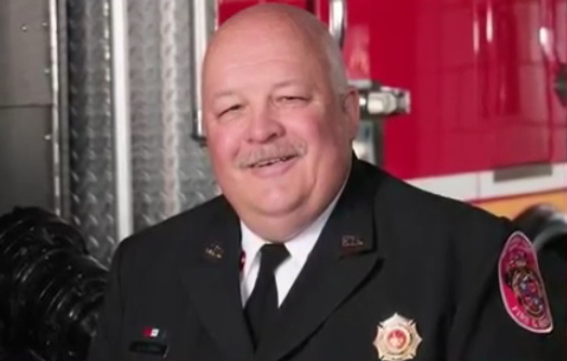 UPDATED Dec. 31 –Montgomery County Fire Chief Steve Lohr retired on Dec. 31 and the chief spent the days leading up to his retirement saying goodbye to many of his fire and rescue services coworkers as part of his "farewell retirement tour."
News of the chief's pending retirement was announced in a memo at the beginning of December.
"As many of you are aware, Fire Chief Lohr is a participant in the Deferred Retirement Option Plan (DROP)," wrote Tim Firestine, Montgomery County's chief administrative officer, in a Dec. 4 memo to all Montgomery County Fire and Rescue Services personnel. "The purpose of this memorandum is to inform you of the status of the Fire Chief position as Fire Chief Lohr exits the DROP, effective December 31, 2014."
Firestine said Scott Goldstein will become the acting Fire Chief after Chief Lohr's exit from the DROP.
@MCFRS_FireChief Steve Lohr '(final) farewell (retirement) visit' continues TODAY at MCFRS FS29 (Germantown) 5p-730p pic.twitter.com/3BW9qpqcyd

— Pete Piringer (@mcfrsPIO) December 31, 2014
Dozens of #mcfrs friends visit w/ @MCFRS_FireChief Steve Lohr at MCFRS CMF during his 'farewell (retirement) visits' pic.twitter.com/YnaQCyYi0w

— Pete Piringer (@mcfrsPIO) December 30, 2014
Dozens of visitors stopped by Travilah FS32 to be part of @MCFRS_FireChief Steve Lohr's 'farewell retirement tour' pic.twitter.com/yXj3eSqYb7

— Pete Piringer (@mcfrsPIO) December 29, 2014
@MCFRS_FireChief Lohr 'farewell (retirement) visit' continues TODAY at MCFRS Central Maintenance Facility 11a-130p pic.twitter.com/n9bIsTm4xw

— Pete Piringer (@mcfrsPIO) December 30, 2014