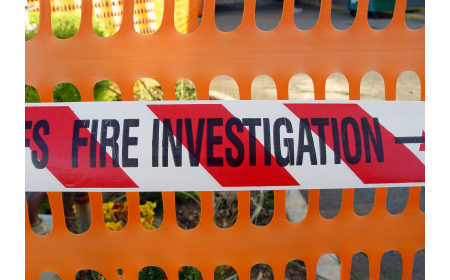 Firefighters Extinguish Brush Fire Near Bowie Mill Park on Christmas
Over two dozen firefighters were called to the scene of a large brush fire near Bowie Mill Park in the 17900 block of Toboggan Lane in Derwood on Christmas Day.
Montgomery County Fire and Rescue Services Spokesperson Pete Piringer said the fire burned four to five acres of brush.
During the firefighting operation, Piringer said on his Twitter account that special equipment was needed to assist firefighters in order to put out the blaze.
So far, no word on what sparked the brush fire.
Brush Fire UPDATE – 4/5 acres near Bowie Mill Park, Tobaggan Ln, G'Burg, fire extinguished, 2 dozen FFs on scene, incl 3E, 1TK, 3 Brush Tks

— Pete Piringer (@mcfrsPIO) December 26, 2014
Dozens #mcfrs FFs on scene of large brush fire near Bowie Mill Park, 17900 blk Tobbagan Ln, G'Burg, several 4-whl drive & other spec equip — Pete Piringer (@mcfrsPIO) December 25, 2014