Firefighters Install Smoke Alarms at Two Fire Scenes Overnight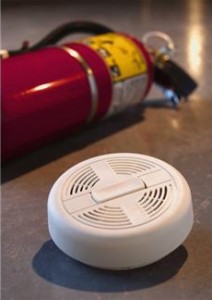 Montgomery County firefighters responded to two house fires overnight and found no smoke detectors in either residence.
At 3:30 a.m., firefighters were called to a two-story townhouse at 8364 Mountain Ash Way in Gaithersburg. The kitchen fire was confined to the oven, according to Fire and Rescue Services Spokesperson Pete Piringer.
The second fire call occurred around 4:30 a.m. at 11301 Wacomor Drive in Germantown. Piringer said the fire was in the walls and described as electrical in nature. He said four children, two adults and a dog are temporarily displaced by the blaze. He said damage at the residence is estimated at $10,000.
According to Piringer, firefighters installed smoke alarms at both residences where the fires occurred.
Firefighters plan to return to the Wacomor Drive neighborhood today at 11 a.m. to check other residences for smoke alarms as well as part of their after the fire initiative.
(430a) – 11301 Wacomor Dr, G'mantwn, single-family house; fire in walls; fire under control; 2adults, 4kids, 1dog displaced; NO smoke alarms

— Pete Piringer (@mcfrsPIO) January 19, 2015
U/D – 11301 Wacomor Dr; Cause, accidental, electrical; Damage, $10K; family temporarily displaced; No Smoke Alarms so FFs installed a few

— Pete Piringer (@mcfrsPIO) January 19, 2015
(340a) 8364 Mountain Ash Wy, GBurg, 2-sty townhse, kitchen fire, confined to oven, fire out, NO Smoke Alarms – several installed by FFs

— Pete Piringer (@mcfrsPIO) January 19, 2015
11a TODAY #mcfrs FFs will return Wacomor Dr neighborhood 'After-the-Fire' Initiative Checking/installing Smoke Alarms pic.twitter.com/cRzil2W4HU

— Pete Piringer (@mcfrsPIO) January 19, 2015