Fireworks Guide (Photos and Video)
There are plenty of places to see the fireworks on the Fourth of July in Montgomery County. Our coverage begins with this update from "County Report This Week." Take a look:
As noted above, several cities and towns in Montgomery County are hosting Fourth of July celebrations, too. More information below:
Gaithersburg:
The city of Gaithersburg's Independence Day celebration will feature live music, food, and spectacular fireworks on the evening of July 4 at the Montgomery County fairgrounds. Gates open at 5 p.m.
A concert will open with "Elizabeth Phil & Chris" at 5:30 p.m. and headliner "The Lloyd Dobler Effect" will take the stage at 7 p.m. The exciting fireworks display is set to launch at dusk. Strolling entertainers and family-friendly games and activities will delight kids of all ages.
Attendees are welcome to bring their own food and blankets to enjoy a picnic during the event. Food will also be sold at the celebration. Alcoholic beverages, glass containers, rollerblades, skates, bikes, pets, and fireworks of any kind are strictly prohibited.
Walk in at Chestnut or Dalamar Streets; the Perry Parkway entrance to the Fairgrounds will be closed. No unauthorized cars will be allowed in the Fairgrounds. Those with handicap tags or stickers will be allowed access to the Fairgrounds through the gates at the Dalamar Street entrance.
During the fireworks display, Perry Parkway will remain open to thru traffic and will be patrolled by police officers. The sidewalk on the Fairground's side of Perry Parkway will be closed.
Rain Date: In the event of rain, the fireworks only will be held on Friday, July 5.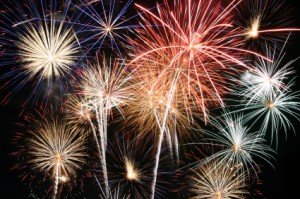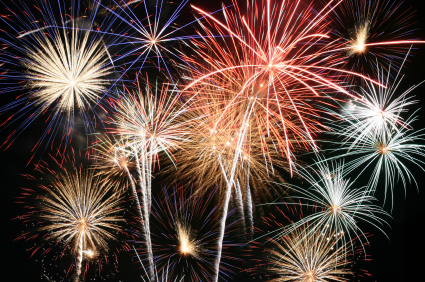 Rockville:
July 4, Live entertainment begins at 7 p.m. Fireworks at 9:30 p.m. at Montgomery College, Rockville Campus, 51 Mannakee Street. Additional parking will be available at Rockville Town Center.
Boyds/Germantown
July 4 at 9:15 p.m. at the Soccerplex, 18041 Central Park Circle, Boyds, Maryland. Family concert at 7 p.m. and fireworks begin around 9:15 p.m. Contact telephone number, 240.777.6821.
Rain Date: In the event of rain, the fireworks only will be held on Friday, July 5.
Poolesville:
July 4 at 9 p.m. at the Poolesville Polo Grounds, 14660 Hughes Rd. Live music begins at 6 p.m., Fireworks at 9 p.m. Parking is $5 per vehicle. Contact telephone number, 301.972.8888
Kensington / Wheaton:
July 4 at 9:15 p.m. at Albert Einstein High School, 11135 Newport Road, Kensington. Entertainment begins at 7:30 p.m. and fireworks show will begin approximately
at 9:15 p.m.  A free shuttle bus service will pick up passengers beginning at 6:15 p.m. at Westfield Wheaton and the Wheaton Metro Station. There will be no on-site parking at the school or on adjacent properties, except for handicapped parking.
Takoma Park
July 4 at 9:30 p.m. at Takoma Park Middle School, 7611 Piney Branch Road. Contact telephone number, 301.270.6876. Parade at 10 a.m. at the intersection of Carroll and Ethan Allen Avenues.
Rain Date: In the event of rain, the fireworks will be held on the next clear evening.
National Mall, Washington DC
July 4 at around 9:30 p.m. following the National Symphony Orchestra concert on the West Lawn of the U.S. Capitol.