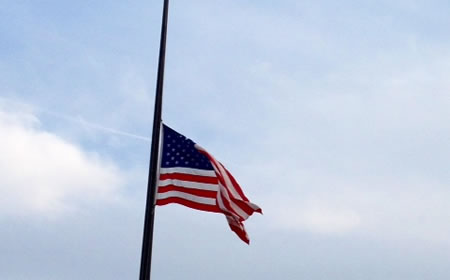 Flags Ordered to Half Staff on August 14
Maryland Governor Martin O'Malley has ordered the United States Flag and Maryland State Flag to be flown at half-staff on Thursday, August 14,  from sunrise to sunset.
This is in memory of Major General Harold J. Greene, of Albany, NY, who died on August 5 in Kabul, Afghanistan.
Major General Greene served at Aberdeen Proving Ground from 2009 to 2012.