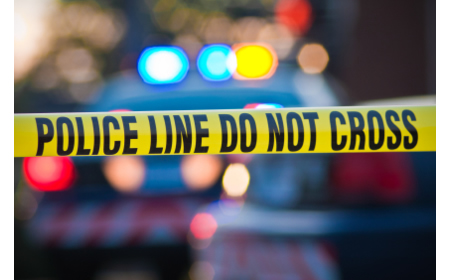 Flower Avenue Stabbing, Pregnant Woman Attacked
A pregnant woman was attacked on Jan. 1 at 12:30 p.m. inside her Takoma Park home and another man who tried to defend her was stabbed by the female suspect.
Police said the attack happened in the 8300 block of Flower Avenue.
According to Takoma Park police, the female suspect showed up at the house and began banging loudly on the door. When no one answered, police said, the suspect pushed a window air conditioner into the home and went inside. That's when the suspect, police said, began hitting the seven-months pregnant woman in the stomach with a broken tiki torch. When the other man who lives in the home confronted the suspect and tried to defend the pregnant woman, police said, the man was stabbed with an unknown sharp object and suffered serious but non-life threatening injuries. Police said the suspect fled in a taxicab southbound on Hudson Avenue towards Sligo Creek Parkway.
Metropolitan Police are working together with Takoma Park police on this investigation.
Takoma Park detectives are looking for a taxi cab driver or a cab company that dispatched a driver to the parking lot of 8302 Flower Avenue between 12 p.m. and 1 p.m. on January 1.
Detectives are still on the scene of this active investigation. The scene is being maintained and processed, police said. Detectives are pursuing an active lead as to the suspect, according to a news release.
Anyone with information about this crime is asked to call police at 301.270.1100.