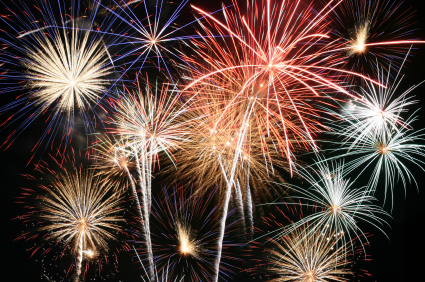 Friday the 13th Fireworks (Video)
The city of Gaithersburg's Fourth of July fireworks show has been rescheduled for Friday, July 13 at the Montgomery County Fairgrounds.
Join friends and family for "Finally, Fireworks!" a midsummer celebration featuring live music, food, and spectacular fireworks. Gates open at 5 p.m.
In this video clip, you can listen to City Council member Ryan Spiegel read the announcement for the event at the July 9 City Council meeting.
"Finally, Fireworks!" A lively two-hour concert featuring live music by Bobby and the Believers starts at 7:30 p.m., and the exciting fireworks display is set to launch at dusk (approximately 9:25 p.m.). (In the event of rain, the fireworks only will be held on Saturday, July 14.)
The Montgomery County Fairgrounds is located at 16 Chestnut Street in Gaithersburg. Walk in at Chestnut or Dalamar Streets; the Perry Parkway entrance to the Fairgrounds will be closed. No unauthorized cars will be allowed in the Fairgrounds. Those with handicap tags or stickers will be allowed access to the Fairgrounds through the gates at the Dalamar Street entrance.
Attendees are welcome to bring their own food and blankets to enjoy a picnic during the event. Food will also be sold at the celebration. For safety reasons, the following are strictly prohibited: alcoholic beverages, glass containers, rollerblades, skates, bikes, pets, and fireworks of any kind.
This event is sponsored in part by the Montgomery County Agricultural Center. For information please call 301-258-6350 or email parksrec@gaithersburgmd.gov.