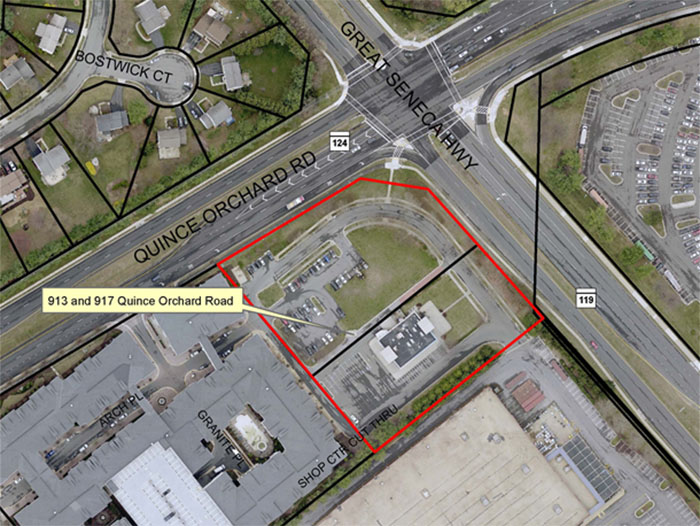 Gaitherburg Leaders to Hold Joint Public Hearing on Kentlands Apartments Plan on Feb. 6
On Monday night, Gaithersburg leaders will hold a joint public hearing to discuss a proposal to build two six-story apartment buildings, and a seven-level parking structure at the corner of Quince Orchard Road and Great Seneca Highway near the Kentlands community. The mayor, city council and planning commissioners are part of this meeting.
According to background material posted online, the Kentlands Apartments Schematic Development Plan (SDP) application proposes to build 295 apartments. That proposal includes 59 studio apartments, 132 one-bedroom units, 95 two-bedroom units and nine three-bedroom units. The project would also include 5,800 square feet of assembly and amenity space, including a pool, fitness room, party room and game room. The proposed development includes 423 parking spaces, eight motorcycle spaces and 17 bicycle spaces. The parking garage would face the back of the Kentlands Square Shopping Center. As part of the SDP, the applicant is proposing 45 moderately priced dwelling units (MPDUs). City staff has calculated that the project would generate approximately 40 students.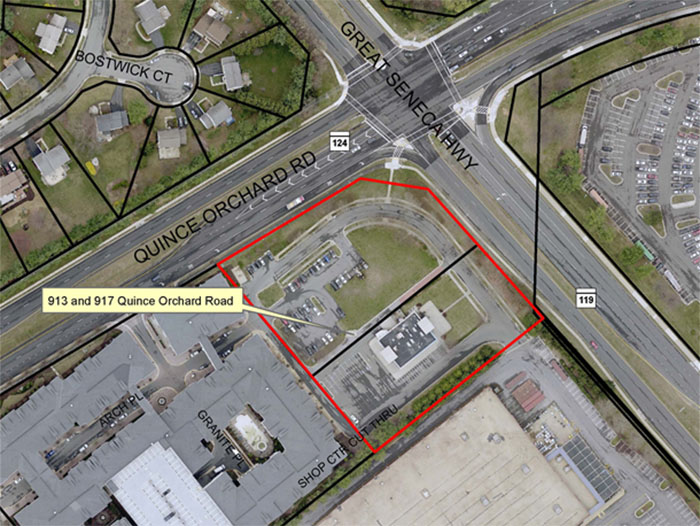 The developer met with Colonnade residents, who live adjacent to the proposed development, to discuss neighbors' concerns and to answer questions, last month.
You can find more background information about the Kentlands Apartments SDP, here.
The Feb. 6 meeting begins at 7:30 p.m. at Gaithersburg City Hall.