Gaithersburg Book Festival Collection (Video)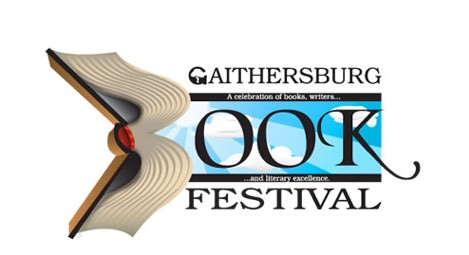 Thousands of people visited the Gaithersburg Book Festival on May 19, 2012. Montgomery Community Media was a sponsor of the Festival and we were there as well. Here's a look at some of our coverage.
Learn more about the Gaithersburg Book Festival, including the 2013 Gaithersburg Book Festival here.
Inside the Gaithersburg Book Festival

"Inside the Gaithersburg Book Festival" takes an "inside" look as organizers prepare for the 2012 Gaithersburg Book Festival, as well as interviews with authors and much more from the day of the festival. The show also looks ahead to the 2013 Gaithersburg Book Festival.
Overview

Book Festival Wrap Up

Gaithersburg Book Festival Advancer

Gaithersburg Book Festival Promo


Authors
MyMCMedia Interviews Authors and Attendees at the May 19th Event
Ron Charles, Washington Post journalist
The State of the Book

Clint Hill, author and former Secret Service agent
Clint Hill on the Secret Service Scandal

Miller Wins Orange Prize


Buzz Bissinger, author of "Father's Day"
Author Buzz Bissinger on His New Book

Madeline Miller, author of "The Song of Achilles"
A "Classicist"

I just love that physical book, maybe it's the Classicist in me, but I just love that print book." Madeline Miller
Eleanor Brown, author of "The Weird Sisters"
Eleanor Brown Returns to BookFest

Madeline Miller, Orange Prize Recipient
Author Madeline Miller Enjoys Book Fest

It was such a pleasure getting to hear the other authors speak." Madeline Miller
Matthew Quick, author of "The Silver Linings Playbook"
Quick Explains Book
"It Was Very Validating"


The Silver Linings Playbook


"It Was Out of the Blue"


Montgomery County Authors
Montgomery County Authors
Sarah Pekkanen, author of "These Girls"
Sarah Pekkanen Favors Gaithersburg
"It Will Be A Blast"


Talks About the State of the Book
Recommends Author Matthew Quick


Talks About Her Writing Future
When I went the first time I was amazed , it was beautifully organized. They think of everything ahead of time for the authors."
Sarah Pekkanen
David Stewart, author of "American Emperor"
Author David Stewart Previews New Book
David Stewart on Aaron Burr


Author David Stewart Talks Research
I can read all of Madison's and Jefferson's correspondence just sitting at my desk. It's sort of amazing."
David Stewart
Stewart Talks About Writing
This is an opportunity to think at my leisure and tell a story."
David Stewart
Erin Willett
Erin Willett
MyMCMedia was on hand talking with The Voice contestant, Erin Willett.
Erin Willett On Coming Home
Erin Willett Plans Move to West Coast

Erin Willet Performs Medley

Erin Willet Performs "Someone Somewhere"

"Don't Be Scared"
Erin Willet's First Performance at Home

Erin Willett performs "Daily City Hustle"

Erin Willett Performs "Your Love"

Erin Willett & Gaithersburg High

"It's Really Wonderful to be Back Here…"

Erin Willett Sings With Young Attendee

Ashman
Jud Ashman
Gaithersburg City Council member Jud Ashman is the founder of the Gaithersburg Book Festival.
Ashman Touts Book Fest
Book Festival Background

Ashman Previews Book Festival Lineup

Book Festival Celebrity Readers

Authors on the Rise

The highlight is the featured authors."
Jud Ashman
Founder, Gaithersburg Book Festival
It's a Wrap
Congratulations to Gaithersburg Book Festival for a record setting year. We hope you have enjoyed MyMCMedia's video. We are looking forward to next year's Festival, scheduled for May 18, 2013.