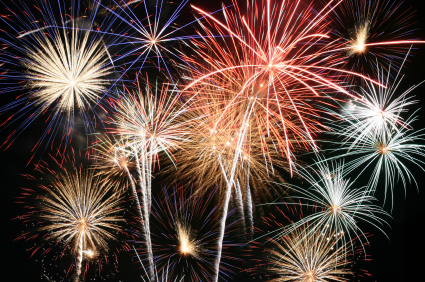 Several Fireworks Displays Canceled
Fireworks displays in Gaithersburg, Montgomery County and the city of Rockville have been canceled as efforts to restore power and clean up downed trees continue following Friday's severe storms.
Gaithersburg officials said they were canceling its Fourth of July fireworks display scheduled for the Montgomery County Fairgrounds to ensure Pepco's restoration efforts following Friday's severe weather.
"Our first and foremost priority is the safety of our residents and addressing the widespread outages in the aftermath of last week's storm," said Gaithersburg Acting City Manager Tony Tomasello following an assessment with city staff and representatives from Pepco. "We explored all options to continue with the event as planned while not impeding with restoration work but found that was just not possible."
Pepco has based its primary power restoration operations out of the Fairgrounds site and relocation of hundreds of trucks, associated materials and equipment to an alternative site is not a viable option at this time.
Due to the continued disruption caused by the severe summer storm last week and the need to apply all available county resources to recovery, Montgomery County has made the decision to cancel both of its fireworks celebrations and related events. The Mid-County Sparkles! Fireworks display was planned for Einstein High School in Kensington and the Germantown Glory fireworks were scheduled at the Maryland SoccerPlex in the South Germantown Recreational Park. In addition, the Mid-County site is still very hazardous due to fallen tree limbs and debris making conditions extremely dangerous.
"I made this very difficult decision based on the ongoing need to apply county police, fire and rescue, transportation, and other County resources to help our residents who continue to be severely impacted by this recent storm," said Montgomery County Executive Isiah Leggett.
"While I sincerely regret having to take these steps, I believe that the health and welfare of our residents is paramount in this difficult time. In the absence of our annual fireworks celebrations, I urge all residents to fly the flag, to mark the occasion of our nation's independence with their neighbors and their families, and to continue to reach out to help those neighbors and friends impacted by this storm."
According to a press release issued by Gaithersburg, officials are looking into the possibility of rescheduling the fireworks display to a later date in July. A follow-up announcement will be made as soon as possible. For updated Gaithersburg information, visit the city's website at www.gaithersburgmd.gov.
Rockville officials said it was a tough call to cancel the popular event at Montgomery College.
"We looked at different options for the event to continue as planned," said Terry Treschuk, Rockville's Police Chief, "It was a tough call, but the public's safety has to come first."
"This is a popular event," said Colleen McQuitty, special events manager, "but Rockville has more events planned for the rest of the summer. We hope people will join us at the upcoming Twilight Rotary Runfest and the Uncorked Wine and Music Festival."