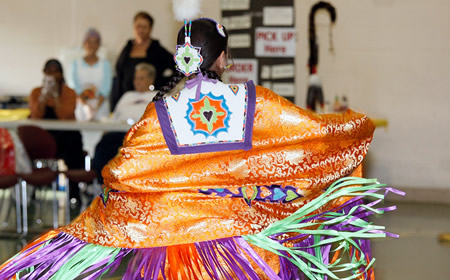 Gaithersburg to Celebrate American Indian and Alaska Heritage Month (PHOTO)
The fourth annual American Indian and Alaska Native Heritage Month Social Powwow is scheduled to take place on Nov. 14 from 2  to 9 p.m. at the Activity Center at Bohrer Park in Gaithersburg.
This event is hosted by Gaithersburg in partnership with the Indian Health Service Headquarter's Employee's Association (IHS EA). The Powwow is an all-inclusive social event, which celebrates the heritage and cultures of American Indians and Alaska Natives.
The gathering will feature traditional songs and dances, storytelling, a silent auction, and a hand drum singing competition. The event is free and open to the public.
November was designated as National American Indian and Alaska Heritage Month in 1990 by President George H. Bush. For more information about this event and about Gaithersburg's Multicultural Affairs Committee, you can visit the city's website.