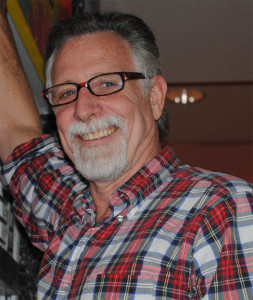 Gandhi Brigade's Youth Media Festival (PHOTOS)
A tribute to Gandhi Brigade executive director and founder Richard Jaeggi took place during the awards ceremony at the annual "Youth Media Festival" on May 31.
Jaeggi, who founded the Gandhi Brigade in 2005, passed away on May 25.
The tribute remembered Jaeggi and his work with the community.
Following the awards ceremony, his daughter Lisa performed outside of the Civic Building in Silver Spring.
You can view some photos of the festival and tribute below:
The media festival is an inter-generational, interactive event in Silver Spring that attracts youth, parents, and media professionals from all parts of the Washington metropolitan region. The festival includes a juried competition, a four hour video competition, social justice and media workshops, and performances on the main stage in Veteran's Plaza.
The preliminary schedule for the day was as follows:
9:00 am Staff and volunteers arrive at SS Civic Building to set up for event
10 am – 2 pm 4 Hour Video Contest
12 – 3 pm Open Screening (All Submissions)
2:35 – 3 pm Screening of submissions from partner organizations from Youth Media in Montgomery County Coalition
1:30 – 3:30 pm Workshops
3:30 – 5 pm Awards Ceremony
5 – 8 pm Performances on the Plaza
Find more information about the event through the Gandhi Brigade website here.
Related: