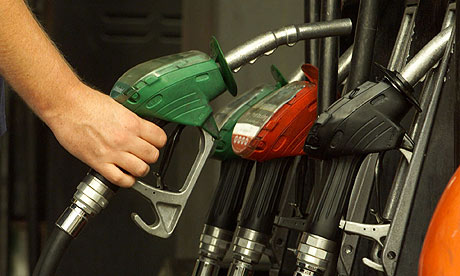 Gas Tax Goes Up July 1 in Maryland
For the first time in two decades, and just in time for the Fourth of July holiday weekend, the gas tax in Maryland will increase by 3.5 cents on July 1.
Before hitting the road this week, motorists should also note that many toll rates are also going up.
Here's a rundown of the new toll rates: http://www.mdta.maryland.gov/Toll_Increase/documents/Public_Notice_05-2013.pdf

On its website, AAA Mid-Atlantic reports nearly 690,000 Marylanders plan to drive 50 miles or more to celebrate the second holiday of summer.
The national average price for regular unleaded gasoline dropped eight cents this week to $3.51 per gallon on June 28. This is 11 cents lower than month ago prices, yet 14 cents more than year ago prices. The national average has now declined for 16 straight days (through Friday, June 28).
"Prices at the pump continue to decline, which is welcome news for vacationers and day-trippers ready to ramp up for summer travel," said Ragina C. Averella, Public and Government Affairs Manager for AAA Mid-Atlantic. "Lower gas costs are particularly favorable news to Marylanders as the state implements … [an] increase beginning July 1. Given the recent downward trend in gas prices, residents may not immediately notice a cost increase at the pump."
Those traveling for the Independence Day holiday should see stable costs at the pump, as June prices are likely to continue dropping for the remainder of the month. However, while gas costs typically begin to trend downward by mid-summer, prices have increased double-digits during the month of July the past two years. The national average rose 17 cents per gallon in July 2011 and 16 cents in July 2012. AAA cautions that gas prices could rise in July as the summer driving season heats up and particularly if crude oil prices continue to trend higher.