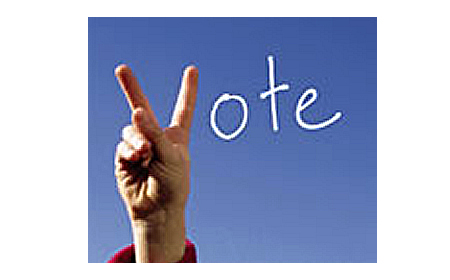 GGCC Announces 2014 Candidate Forums
The Gaithersburg-Germantown Chamber of Commerce (GGCC) will hold two candidate forums in light of the upcoming Gubernatorial Primary Elections slated for June 24, 2014.
Press and the public are invited to join us & the Rockville Chamber of Commerce on Tuesday, May 6 at the County Council District 3 Forum and Thursday, May 29 at the GGCC County Executive Democratic Primary Forum.
This is a great opportunity for our members, local businesses and the public to talk with the candidates about their concerns. Attendees will also hear from the candidates on the various issues impacting the business community in Gaithersburg, Germantown and the County. The format will be opening remarks from the panel, followed by formal Q&A from our moderator, with a few questions from the floor.
"The one thing we know for certain is that we will have a new County Councilmember for District 3. It is important for our members to have an opportunity to meet the candidates and know what the candidates intend to do to help build our local economy," said Marilyn Balcombe, GGCC Executive Director.
Please join us; these forums are open to the public.
WHAT: Gaithersburg-Germantown & Rockville Chamber's County Council District 3 Forum Luncheon
DATE: May 6
TIME: 11:30 a.m. – 1 p.m.
WHERE: Hilton, 620 Perry Parkway, Gaithersburg
COST: $20, Advance Registration Required at www.ggchamber.org
WHO: Open to the Public
CANDIDATES INCLUDE:
Guled Kassim (invited)
Sidney Katz
Tom Moore
Ryan Spiegel

WHAT: GGCC County Executive Democratic Primary Forum
DATE: May 29
TIME: 7 – 9 p.m.
WHERE: Montgomery College Globe Hall, 20200 Observation Drive, Germantown
COST: Free, Register in advance at www.ggchamber.org
WHO: Open to the Public
CANDIDATES INCLUDE:
Phil Andrews
Doug Duncan
Ike Leggett