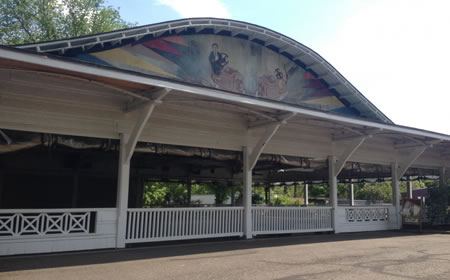 Glen Echo Summer Concerts
The Glen Echo Park Summer Concerts run Thursday evenings from June 20 to August 29. The concerts take place at 7:30 p.m. in the Bumper Car Pavilion, rain or shine. The Ballroom Cafe and the Dentzel carousel will be open.
The schedule for Thursday night performances:
June 20: MD Classic Youth Orchestra
June 27: QuinTango
July 11: Hot Society Orchestra of Washington
July 18: David Schulman & Quiet Life Motel
July 25: SongRise
August 1: Bitter Liberals
August 8: Rockville Swing Band
August 15: Clarence "The Blues Man" Turner
August 22: Washington Revels Gallery Voices
August 29: Veronneau
Visit Glen Echo Park website for more information.