Governor Hogan Orders State Flag to Half Staff in Memory of Delegate James Proctor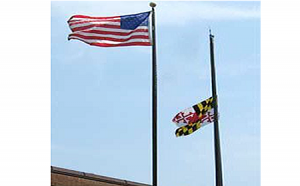 Maryland Governor Larry Hogan has ordered the Maryland State Flag to be flown at half-staff effective immediately and until further notice.
The Governor has ordered the state flag to half staff in honor of former Maryland Delegate James E. Proctor Jr., who died on Thursday, September 10. Delegate James E. Proctor Jr. represented District 27A for Charles and Prince George's Counties.
You can read more about Delegate Proctor, here.