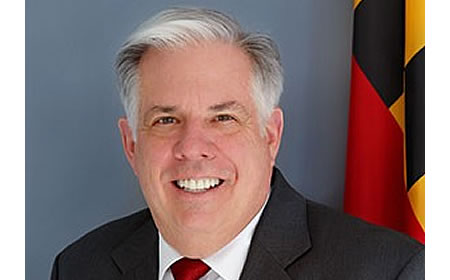 Governor Hogan Releases Statement on Final Passage of FY 2017 Budget in Maryland General Assembly
Maryland Governor Larry Hogan has released the following statement in response to the final passage of the FY 2017 budget in the Maryland General Assembly:
"I would like to thank Senate President Miller, Speaker Busch and the leadership and members of the Senate and House for their tremendous work in finalizing the FY 2017 budget. A fiscally responsible budget is our number one priority and it is the most important bill that the General Assembly will pass. Its completion weeks before the end of the legislative session sends a strong message to Marylanders that the executive and legislative branches work better when they work together.
"This budget once again provides a record investment in education and I commend both chambers for supporting our commitment to making sure Maryland's education system remains one of the best. It is especially exciting to see that both the Senate and House are backing our fight to provide scholarships for students from low income families to attend nonpublic schools. This innovative program was part of the Maryland Education Tax Credit and it has the potential to make a huge difference to students and families across the state.
"Although there are still deep concerns about actions taken by the legislature to spend dollars set aside for the Rainy Day Fund, in the final weeks of the 2016 session, this administration will continue to work with our colleagues in the legislature to achieve shared goals and enact real, common-sense solutions."