Hogan Administration to Sue EPA over Agency's Failure to Regulate Pollution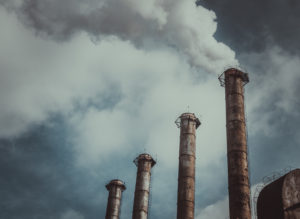 The Maryland Department of the Environment has informed the U.S. Environmental Protection Agency it intends to sue the agency over its failure to regulate 36 power plants in Indiana, Kentucky, Ohio, Pennsylvania and West Virginia.
The plants are emitting nitrogen oxides in violation of the law, according to a letter sent to the EPA by Maryland Environment Secretary Ben Grumbles.
The nitrogen oxide emissions contribute to Maryland's inability to meet national air quality standards, the letter says.
Gov. Larry Hogan's Deputy Communications Director Amelia Chasse distributed the letter. She also included this statement: "Protecting Maryland's air quality will always be a priority of this administration, and we will take whatever steps are necessary to ensure that other states and the federal government are meeting their responsibilities."
Here's the letter: