Hoggle Still Incompetent to Face Charges in Disappearance of Her Children (PHOTOS)
Catherine Hoggle is still incompetent to stand trial in the case against her, as police and family members continue their search for the two toddlers missing since early September.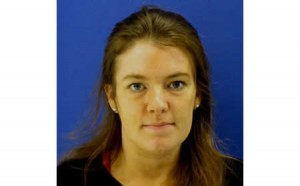 Montgomery County District Court Judge Eugene Wolfe said a recent report from Clifton T. Perkins Hospital Center, where Hoggle is being treated for mental illness, stated that the mother has made "some improvement" but is still incompetent to stand trial for the two charges of child neglect and obstructing and hindering a police investigation. Wolfe set a July 10 trial date.
Hoggle appeared in court Thursday, her hands handcuffed and legs shackled looking "softer" than she has since she was first arrested in September in the disappearance of her two children in Clarksburg, according to family members who attended the status hearing.
Troy Turner, father of missing Sarah, 4 and Jacob, 2 said Hoggle did appear to be medicated during the court appearance. His sister, Raelane Turner, told MyMCMedia Hoggle seemed "softer" and "more emotional" during the nearly 30-minute appearance. She called out to Hoggle at the end of the hearing.
"You can call me any time," Raelane Turner yelled out.
Wolfe noted that when a report from Perkins finds Hoggle to be competent to stand trial for the charges, he expects to immediately put the case on the court docket. Hoggle's attorney David Felsen said his client is undergoing another round of diagnostic testing. He was unsure when that testing would be completed. According to Wolfe, Hoggle has already served the time she would be sentenced to if she were to be found guilty on the charges she currently faces.
State's Attorney John McCarthy, who became emotional as he addressed reporters after the hearing, said that his office expects to make additional charges against Hoggle and may use a grand jury in that effort.
"Right now we are in a holding pattern," McCarthy said.
As attorneys wrangled over legal matters in the case Thursday morning, Hoggle stared forward making no eye contact with her family members in the courtroom.
Outside the courthouse, the Turner family, restated their belief that the missing children are alive.
Related: