Horses Need Good Homes (PHOTOS)
Austin, Cameo, Dante and Elvis are looking for new homes.
These four horses were rescued by the Montgomery County Animal Services Division as part of an animal cruelty investigation earlier this summer.
The investigation resulted from an anonymous complaint on July 10th about neglected horses in the 19100 block of Martinsburg Road in Dickerson. According to a news release, animal services officers found the horses in various degrees of "neglect" and "suffering." None of the horses were provided with water, according to the release.
As part of the investigation, officials said Robert Curry of Rockville was charged with 17 counts of misdemeanor animal cruelty. According to the news release, Curry is accused of failing to provide water, shelter, food and vet care for his seven horses.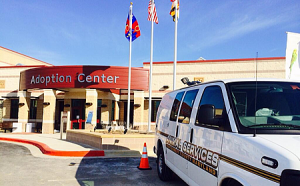 As a result of the severe neglect, officials said one horse has died. The remaining horses have had their hoof and dental issues treated and are steadily regaining weight. Days End Farm Horse Rescue has taken custody of the thoroughbred mare and is currently evaluating her for adoption placement. The other five horses are still in care of the county and are being housed at Paradise Stables in Mt. Airy, Maryland.
Montgomery County gained full custody of the horses when Curry defaulted on his pre-pay agreement, according to the release.
Today, these horses are being well taken care of now but they need permanent homes.
If you are interested, send an email to adoptmcasac@montgomerycountymd.gov.