House Fire in Bethesda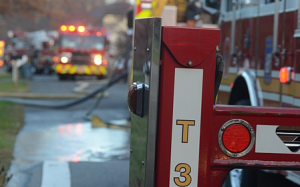 Montgomery County firefighters are on the scene of a house fire at 5400 Moorland Lane in Bethesda.
Assistant Chief Scott Graham said the fire is in the basement. He said there are no occupants inside and no one was injured.
The fire was reported around 9 a.m. on Jan. 21.
No other information has been released at this time.
MCFRS Update- 5400 blk Moorland La. Basement fire in SFH. All occupants out, fire under control, no injs. Overhaul in progress. Thx, Scott

— Scott Graham (@MCFirePIO) January 21, 2014