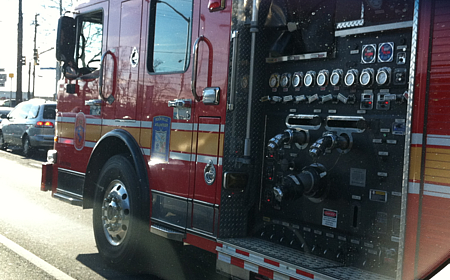 House Fire on Deerbrook Drive in Potomac Causes $100,000 Damage
Montgomery firefighters say a house fire overnight at 13311 Deerbrook Drive in Potomac caused $100,000 in damage.
On his Twitter account, Fire and Rescue Spokesperson Pete Piringer said the cause of the fire was accidental. He said the blaze was sparked by discharged fireworks that landed on the roof's cedar shingles.
According to Piringer, one firefighter was injured during the fire department's response.
Piringer said a neighbor called 911 to report the fire. He said the four adult residents and their pets were not injured in the blaze.
U/D- 13311 Deerbrook Dr; Cause, accidental, fireworks discharged earlier landed on roof (cedar shingles); neighbor called 911; Damage, $100K

— Pete Piringer (@mcfrsPIO) July 27, 2014
U/D 1130p -13300 Blk of Deerbrook Dr. House Fire out. 1 minor FF injury. Residents of house = 4 adults & pets., no inj; Cause, accidental

— Pete Piringer (@mcfrsPIO) July 27, 2014
13300 Blk of Deerbrook Dr. Fire out. 1 minor FF injury. Residents of house = 4 adults & pets. Cause under investigation

— MontgomeryCo(MD)Fire (@mcfrs) July 27, 2014