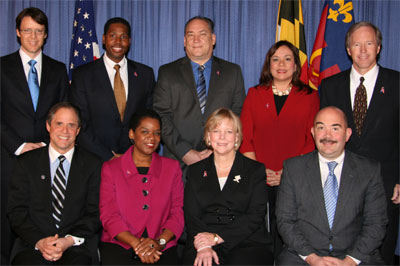 Housing Policy Review
The Montgomery County Council's Planning, Housing and Economic Development (PHED) Committee at 2 p.m. on Monday, March 4, will continue its review of the suggested 2012 County Housing Policy.
The PHED Committee, which is chaired by Nancy Floreen and includes Councilmembers Marc Elrich and George Leventhal, will meet in the Seventh Floor Conference Room of the Council Office Building, which is located at 100 Maryland Ave. in Rockville. The meeting will be televised live by County Cable Montgomery (CCM—Cable Channel 6 on Comcast and RCN, Channel 30 on Verizon). The broadcast will be available via streaming through the County web site at www.montgomerycountymd.gov.
The new housing policy will replace the current policy, which was adopted in 2001. The Department of Housing and Community Affairs created the draft that is being reviewed by the PHED Committee. Among the items of main concern in the newest version is a focus on affordable housing availability.