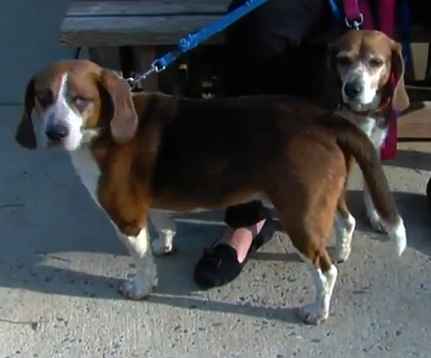 Humane Society Needs Board Members
The Montgomery County Humane Society (MCHS) is currently recruiting experienced individuals for its board of directors. The Humane Society is seeking individuals who will bring expertise and enthusiasm to help steer the organization toward new growth — experience in fundraising, capital campaigns, finance and governance a plus. Two-year terms will begin January 2014.
MCHS is a private, 501(c)(3) charitable organization which provides a wide range of animal welfare services to the community, including privately-funded programs such as foster care, placement in private rescues, adoption assistance, animal enrichment programs, medical coordination and veterinary care, volunteer coordination, humane learning and education, public workshops, community outreach and more.
If you are interested in helping MCHS expand its mission, submit a letter of interest and current resume to MCHS no later than Friday, September 20.
Applicants must be MCHS members in good standing at the time of application. To apply or to receive more information, contact Lisa Corbett at 14645 Rothgeb Drive, Rockville, MD 20850; or email lcorbett@mchumane.org; or phone 240.773.5973.