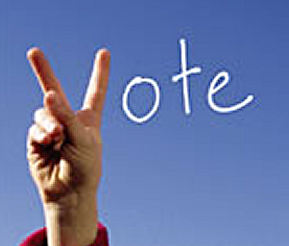 Hundreds Cast Absentee Ballots in Rockville
As Rockville readies for Election Day on Nov. 5, several hundred voters have already cast their absentee ballots.
According the the City Clerk's office, Rockville has received 442 absentee ballots so far. Rockville voters may submit an absentee ballot to the City Clerk's office up until the polls close at 8 p.m. on Nov. 5.
The city of Rockville has 40,494 registered voters.
Voters in Rockville are deciding between two candidates for mayor and six candidates for four council seats on Nov. 5. Polls are open on Election Day from 7 a.m. – 8 p.m.
The mayoral candidates are Bridget Newton and Mark Pierzchala, who are both current councilmembers in Rockville.
The candidates for council include one incumbent, Tom Moore. Other candidates are Beryl L. Feinberg, Donald H. (Don) Hadley, Virginia Onley, Julie Palakovich Carr and Claire Marcuccio Whitaker.
Three advisory referendum questions will appear on the Nov. 5 ballot, with response options of yes, no or no opinion.
Additional information on Rockville's Elections