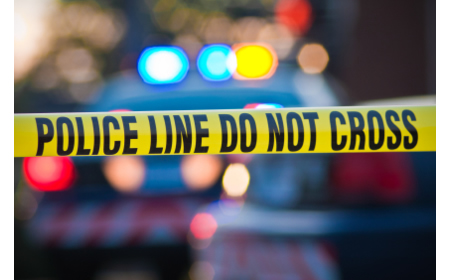 Hyattsville Man Charged with Attempting to Hit Police With his SUV
A Hyattsville man is charged with two counts of first-degree assault after fleeing from police and attempting to hit two officers with his SUV.
On Saturday at about 3:34 a.m.,  officers said they saw a Ford SUV traveling south on Georgia Avenue at speeds close to 100 mph. The vehicle was initially stopped at Georgia and Connecticut avenues but the driver sped away and eluded police.
Minutes later while on the scene of a stabbing in the 8200 block of Georgia Ave., police said they spotting the SUV in the southbound lanes and tried to get the driver, Jernard Linton Cooke, to pull over.  Instead, Cooke allegedly  saw the officers on foot and drove toward them in an effort to hit them with the SUV before driving off
into D.C. His SUV was stopped on Van Buren Street near Blair Road.  During the stop, police said one Montgomery County officer shot his gun striking one of the tires on Cooke's SUV . No one was injured, according to a Montgomery County Police press release.
Cooke, 28, of the 1200 block of Chillum Manor Road,  is being held in the District of Columbia on the strength of the warrant awaiting extradition.
The six-year veteran who discharged his firearm is on paid administrative leave, according to the press release.