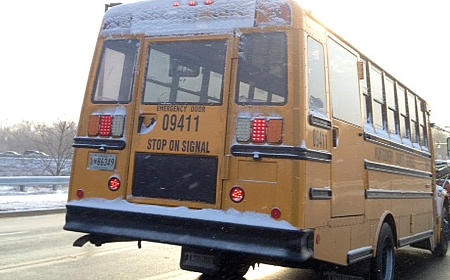 Inside MCPS' Closure Decision and What About Tomorrow?
UPDATED Montgomery County Public Schools (MCPS) students enjoyed their first snow day of the new year on Jan. 6.
But the decision to close the county's school district came after an earlier morning announcement of a two hour delay. We wanted to know how those decisions were made, so we turned to Dana Tofig, who is the public information officer for MCPS.
Here's what he told us in an email:
"When we made the call about the delay, around 4:30 a.m., the snow had not started and the forecasts were still for 1-2 inches. We felt that a two hour delay would be appropriate. As the morning went on, it became clear that the forecasts were inaccurate. We talked with the county, who said they needed more time and space to clear the roads. So we made the call to cancel school," Tofig said. "It was later than we usually would make that call, but the circumstances drove the decision and we believe it was the right call."
As for reaction from parents?
"Generally, parents have supported the decision," Tofig said.
And, what about tomorrow?
"Our hope is to open school on time tomorrow," Tofig said.