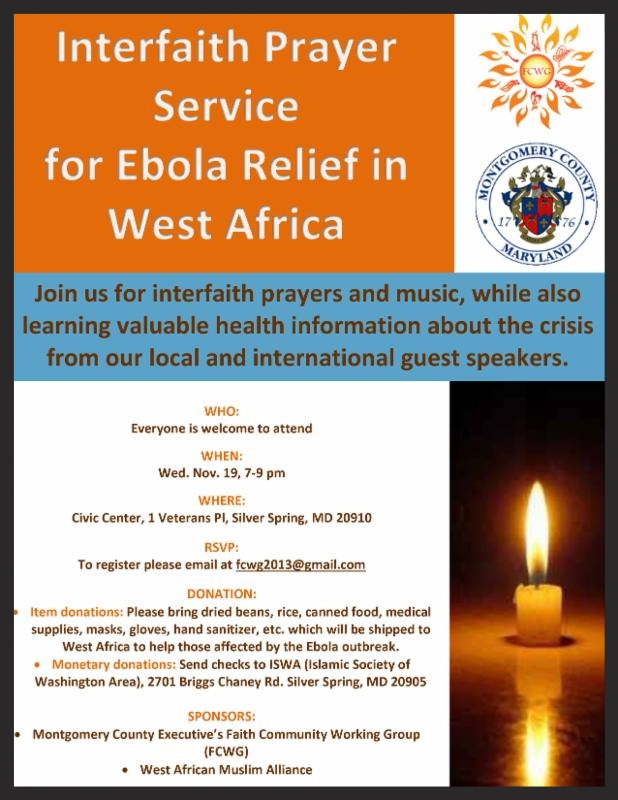 Interfaith Prayer Service in Silver Spring for Ebola Relief
Montgomery County Interfaith Community Working Group and the West African Muslim Alliance are hosting a prayer for Ebola relief on Nov. 19 at 7 p.m. in Silver Spring.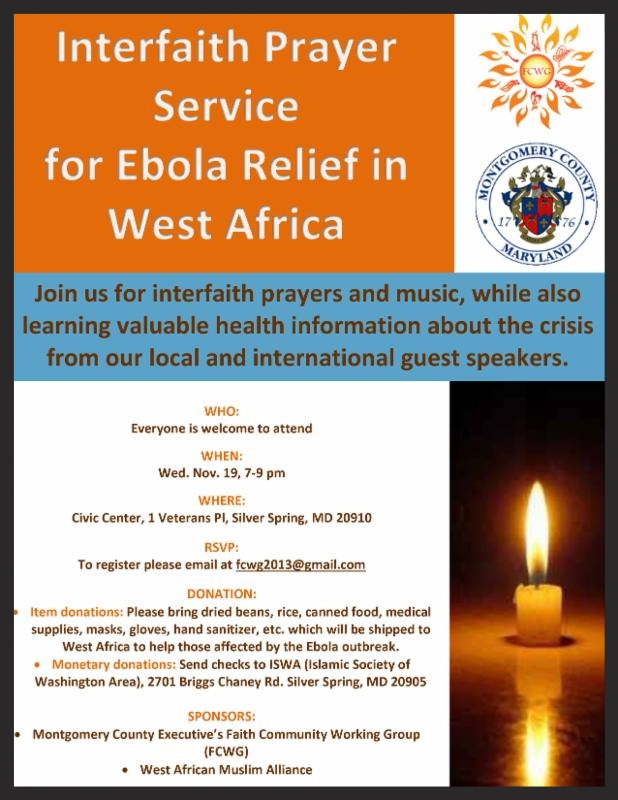 County officials and several religious leaders will be in attendance to learn important information about the Ebola virus from local and international experts.
According to a press release, attendees can donate items such as dried beans, rice, canned food, medical supplies, masks, gloves, hand sanitizer, etc., which will be shipped to West Africa to help those affected by the Ebola outbreak. Guests can also make monetary donations to Islamic Society of Washington Area at 2701 Briggs Chaney Road in Silver Spring.
To register, send an email to fcwg2013@gmail.com.