Leggett, Baker to Introduce New Voting Machines at Riderwood Today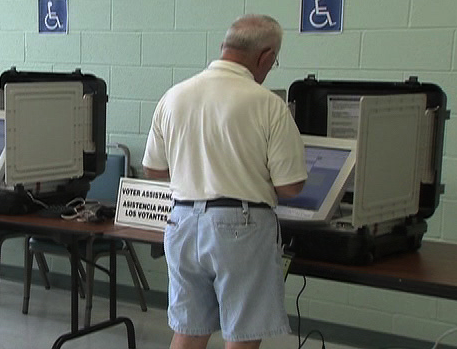 Montgomery County Executive Isiah Leggett and Prince George's County Executive Rushern Baker are scheduled to introduce new voting machines to be used in the State of Maryland during the 2016 elections. The voting demonstration will take place in Silver Spring at Riderwood Retirement Community,.
At today's event, staff from the Board of Elections offices will be available to demonstrate how the new equipment operates. The new system, which will be used statewide for the 2016 Presidential Election, features paper ballots and a digital scanner. With the new system, voters will have the confidence of knowing that there is a paper record of every vote cast.
Today is also National Voter Registration Day and both counties will have staff on hand to process new registrations and update current voter registrations.