Leggett Commits $40 Million for the Purple Line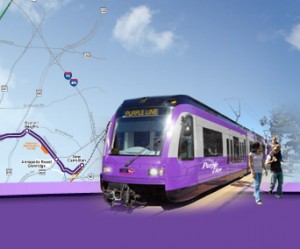 Montgomery County Executive Isiah Leggett agreed on an additional $40 million to build the Purple Line- a $2.44 billion light rail extending from Bethesda in Montgomery County to New Carrollton in Prince George's County.
County Spokesperson Patrick Lacefield said the state had initially requested $50 million from Montgomery County, but after conversations between state and county officials Leggett was able to lower that amount to $40 million.
Lacefield said Leggett has committed to add the county's extra money in the project, but the executive must send a resolution to amend the current Capital Budget CIP to the county council for approval.
"The resolution probably won't be sent until the fall," Lacefield said.
Read the letter from state Transportation Secretary Pete K. Rahn to County Executive Isiah Leggett, below: