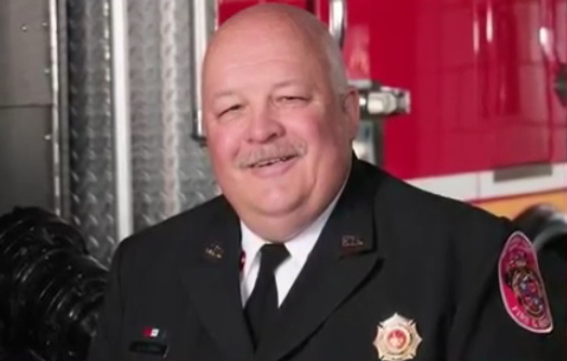 Leggett Names Lohr as New Montgomery Fire Chief
Montgomery County Executive Ike Leggett has named current Interim Fire Chief Steve Lohr as the County's new Fire Chief.
As Interim Chief, Lohr currently supervises four division chiefs and 13 civilian managers who oversee a $218 million operating budget. Chief Lohr is actively engaged in the Metropolitan Washington Council of Governments (MWCOG) Fire Chiefs Committee and the regional Fire Intelligence Group that receives briefings and training from the Maryland, District of Columbia and Northern Virginia fusion centers. Prior to this appointment, he was Chief of Operations since 2008, supervising nine assistant chiefs, 26 battalion chiefs and more than 1,100 uniformed fire fighters and civilian staff.
"Steve Lohr is a highly-regarded leader in the fire and rescue field, and I am confident that he will further advance Montgomery County's world-class fire and rescue service to benefit our residents," said Leggett.
Prior to his promotion to a division chief position, Chief Lohr held two senior staff chief positions, where he implemented the fire-rescue portion of a large countywide project to convert a VHF radio infrastructure to a full featured, trunked 800MHz radio system. He also spent four years consolidating seven independent fire department maintenance shops into a centralized countywide system for the inspection, maintenance and repair of more than 400 vehicles. He successfully led the effort to design and build a 100,000-square-foot central maintenance facility, and procured more than 90 fire department vehicles during this time. Prior to these staff assignments, he served more than 20 years in operations, in positions ranging from fire fighter through battalion chief.
A graduate of the University of Maryland Fire Protection Engineering curriculum and the Executive Fire Officer (EFO) program at the National Fire Academy, Lohr authored four applied research projects. He also graduated from the Executive Leader's Program at the Naval Post Graduate School, and he holds two Associate degrees and several leadership program certificates.
Chief Lohr's appointment will be effective upon County Council approval.