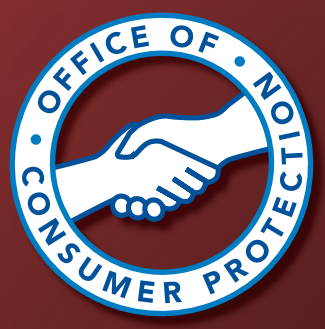 Local Moving Company Fined
A Montgomery County District Court judge has fined Adam Shaikh, doing business as Big Brothers Moving in Gaithersburg, $3,000 covering six civil citations issued by the Montgomery County Office of Consumer Protection (OCP) for violations of the County's consumer protection law.
The citations stemmed from three complaints received from consumers alleging several violations of the County law and the Maryland Household Goods Movers Act.
The violations included holding goods hostage, failure to state if a moving estimate is binding or non-binding, misrepresenting services included in estimates and charging extra for these services, and misrepresenting on the company's website that Big Brothers Moving was licensed and insured.
"We are receiving a growing number of complaints against moving companies," said OCP Director Eric Friedman. "Holding someone's personal goods and memories hostage in exchange for payment of exorbitant fees is inexcusable."
Following a trial in District Court on December 10, Adam Shaikh, doing business as Big Brothers Moving, was found guilty of all six violations and the maximum fine of $500 was imposed for each violation totaling $3,000. District Court rulings may be appealed to the Circuit Court.
OCP advises consumers in Montgomery County to do the following when hiring movers:
–Review OCP's complaint records on a moving company before getting an estimate.
–Get written estimates based upon on-site inspections. Moving companies are required to provide all consumers with written estimates stating if the estimate is binding or non-binding.
–Ask about the mover's liability for damage or loss. Consider buying additional insurance to cover all loss or damage.
Visit OCP's A-Z Consumer Advice on Moving and Storage Companies for recommendations on preparing for a move.
OCP, the County's consumer protection agency, investigates thousands of complaints each year involving automotive sales and repairs, new home purchases, home improvements, credit issues, retail sales, internet services and most other consumer transactions. OCP provides pre-purchase information to consumers, as well as speakers to the community on consumer issues.
For additional information or to file a complaint, contact the Office of Consumer Protection at 240.777.3636 or email consumerprotection@montgomerycountymd.gov.