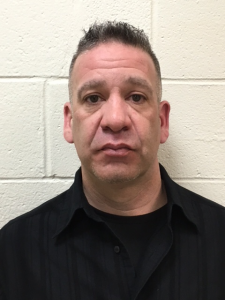 Man Pleads Guilty In Death of Officer Noah Leotta (VIDEO)
In a packed Rockville courtroom on Wednesday afternoon, Luis Reluzco, the man charged with hitting and killing Montgomery County Police Officer Noah Leotta, pleaded guilty to vehicular manslaughter.
According to prosecutors, on Dec. 3rd Reluzco ordered five beers and five shots at a Hooters in Rockville, and allegedly struck Officer Noah Leotta shortly after leaving the restaurant. Tests later showed that Reluzco's blood alcohol level was 0.22, three times the 0.08 legal limit, prosecutors said.
Reluzco is scheduled to be sentenced on August 23. He faces up to ten years in prison.
After the plea hearing, Reluzco's defense attorney, John Roth, told reporters that his client is remorseful. "He spends the bulk of his time praying for Mr. Leotta," Roth said. Roth also noted that Reluzco supports Noah's Law, which is scheduled to be signed by Governor Larry Hogan on May 19th.
Rich Leotta, Officer Leotta's father, also addressed media following Reluzco's plea hearing. "From our stand point, not having to go to trial alleviates some of that pain and suffering of going through all the details that we had a synopsized version of today," Leotta said.