Maryland Holds Mock Medical Emergency Exercise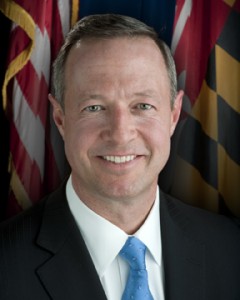 Maryland Governor Martin O'Malley convened several state agencies including the Maryland Department of Health and Mental Hygiene (DHMH), in partnership with the Governor's Office of Homeland Security, to participate in a Cabinet-level exercise to test the state's ability to respond to a medical emergency.
There have been no cases of Ebola in Maryland, and the likelihood of an outbreak occurring here is low. DHMH continues to monitor the situation very carefully.
"Exercises are important to help us test our capability to respond to emergencies," said Laura Herrera, DHMH Deputy Secretary for Public Health Services.
As one of the Administration's core homeland security goals, Governor O'Malley made early detection, surveillance, and situational awareness to mitigate the threat of both naturally occurring and human-caused biological hazards a top priority. Since 2009, the State has worked to build out and expand DHMH's automated computer biosurveillance system, or Electronic Surveillance System for the Early Notification of Community-based Epidemics (ESSENCE).
ESSENCE collects data inputs from school systems, hospitals, as well as real-time pharmacy distribution data into one system, enabling the State to better track and respond to biological emergencies. Under the Governor's leadership, these programs now feature an increased focus on key public health indicators and monitoring sensor data for chemical or radiological releases or abnormalities.
In addition to ESSENCE data evaluation, some of the capabilities tested during the exercise included information management and sharing across several governmental levels and disciplines; public messaging and notification protocols; law enforcement operations in support of public health interventions; public health surveillance; and more.
Participants in the exercise included DHMH, the Maryland Institute for Emergency Medical Services Systems (MIEMSS), the Maryland Emergency Management Agency (MEMA), the Governor's Office of Homeland Security (GOHS), the U.S. Department of Health and Human Services Office of the Assistant Secretary for Preparedness and Response (ASPR) and the Centers for Disease Control and Prevention's Division of Global Migration and Quarantine.
For more information about Ebola, visit: http://www.cdc.gov/vhf/ebola/.