Maryland's Ebola Strategy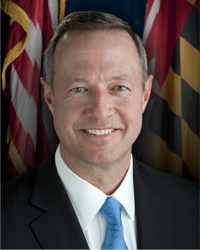 Maryland Governor Martin O'Malley has announced that Maryland health and hospital officials have agreed upon a coordinated strategy for caring for potential Ebola patients.
No cases of Ebola have been diagnosed in Maryland to date. Under the strategy (1) all hospital emergency departments in the state will continue to be prepared to evaluate patients suspected of having Ebola; and (2) should a case of Ebola be confirmed, the patient would be treated at one of three designated hospitals, if no federal facility is available.
This strategy was developed through a partnership among the Department of Health and Mental Hygiene (DHMH), the Maryland Hospital Association, Johns Hopkins Health System, MedStar Health, and the University of Maryland Medical System, with support from the U.S. Centers for Disease Control and Prevention (CDC). According to the strategy, a potential Ebola patient in Maryland who could not be treated at one of the designated federal facilities would be cared for at one of three hospitals that are being further prepared with focused support, training, and equipment. The hospitals are:
● Johns Hopkins Hospital in Baltimore;
● University of Maryland Medical Center in Baltimore; and
● MedStar Washington Hospital Center in Washington, D.C.
"Maryland has the best medical facilities anywhere in the world," Gov. O'Malley said. "We are working closely with our federal partners and with hospital officials to be as prepared as we can be."
"This consolidated, coordinated, response provides the best opportunity to treat Ebola patients successfully and prevent the disease from spreading further, should we have any cases in Maryland," said Dr. Joshua M. Sharfstein, Secretary of DHMH.
Carmela Coyle, president and CEO of the Maryland Hospital Association, said Maryland's hospitals are proud to care for all those in need, including those suffering from Ebola. "Johns Hopkins, MedStar and the University of Maryland Medical System have demonstrated their commitment to caring for the most vulnerable patients, by stepping forward to care for those afflicted with Ebola.
They are further preparing to meet this challenge, should the need arise."
According to the details of the strategy, all Maryland hospitals will screen patients to identify those who potentially have Ebola, will isolate any potential cases, and will work with the state's public health laboratory to quickly confirm whether Ebola is present. If a case is confirmed, DHMH will work with the CDC to determine whether a federal facility is available to treat the patient. If a federal facility is not available, then DHMH will coordinate with the three health systems in Maryland to determine where to transfer the patient for care.
Officials said a consolidated approach to Ebola treatment offers several advantages:
● Nurses and doctors at consolidated locations, with the aid of intensive training, will develop greater proficiency in treating the unique needs of Ebola patients and in the intricate safety measures necessary to prevent exposure.
● Using fewer Ebola treatment sites ensures that the communication and operationalization of the latest information from state, federal, and international health agencies is streamlined.
● Caring for an Ebola patient requires many specially trained medical staff, complex waste management procedures, a significant quantity of personal protective equipment, and other resources; by consolidating care, Maryland's health care providers are better able to deploy personnel and resources.
Maryland officials have been focused for months on preparing aggressively to keep Maryland families safe. Governor O'Malley brought various agencies together to conduct a tabletop exercise in August, and the Maryland Emergency Management Agency (MEMA) has been coordinating the overall response, convening regular meetings to review the latest information and planning for a wide range of possible scenarios. In September, Secretary Sharfstein issued an order requiring communication and coordination between healthcare providers and the health departments on all suspected cases of Ebola. DHMH has one of 13 labs in the United States authorized by the CDC to test for Ebola.

Related: