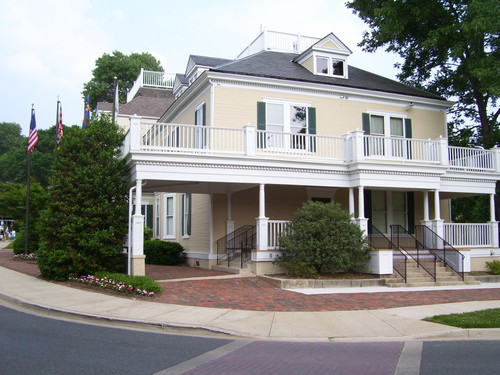 Mayor Orders City Flag to Half Staff
By order of Mayor Sidney Katz, the City of Gaithersburg flag will fly at half-staff on April 22 in honor of Tommy Mason, a former city of Gaithersburg employee who passed away on April 19.
"Tommy was a gentle, caring and giving person," said Mayor Katz. "It was obvious that he loved what he did. It showed not only in how he maintained the building, but more importantly in how he cared for the people who patronized it over the years. He wanted nothing but the best for them."
Mason was the Building and Grounds Caretaker at Casey Community Center from 1991 to 2011, responsible for upkeep and maintenance, and for tackling whatever tasks were necessary to ensure the building was ready for public use. He served in an on-call capacity for many years, responding to the needs of the facility and its patrons at all hours of the day and night.
Casey Community Center houses the city's Tot Time program for toddlers and their parents. "Mr. Tommy," as he was known to many of them, was recognized for always having a smile on his face, and providing a sense of safety and security for the city's youngest residents.
It was noted that he had a special passion for the smooth operation and cleanliness of the Casey Community Center fountain, ensuring that it served as a picture perfect backdrop for wedding and birthday party photos. In 2012, the Mayor and City Council officially named the fountain in Tommy's honor.