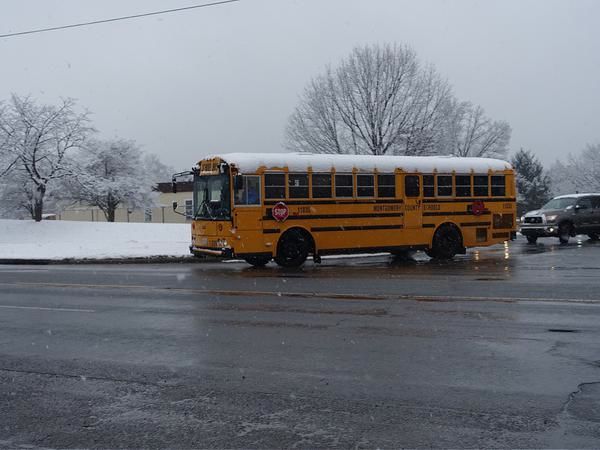 MCPS Officials Meeting Today to Discuss Snow Protocol (VIDEO)
Montgomery County Public Schools (MCPS) officials are meeting today to discuss snow protocols given the possible snowstorm that's predicted to hit the region on Friday and Saturday.
According to MCPS Public Information Officer Derek Turner, a notification about school delays or closings will be announced by 5 a.m. Friday, Jan. 22.
And in case you're wondering about how school weather decisions are made, you can view the MCPS video below. To find out more about MCPS emergency information resources and its contingency calendar visit its website.
Winter weather is in the forecast! Learn how to Stay Connected to @MCPS so you have the latest info: https://t.co/3Tl9RtHz5c

— MCPS (@MCPS) January 20, 2016