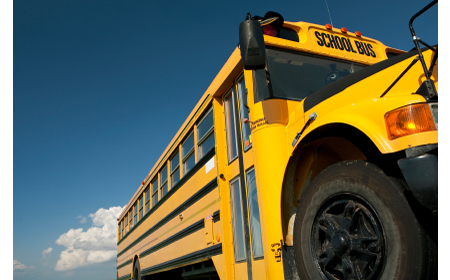 MCPS Reviews 'Shelter in Place' Policies Following Shopping Center Shootings
UPDATED Just one week ago, every public school in Montgomery County was placed on "shelter in place" as police searched for a suspect in the shopping center shootings in Aspen Hill and Bethesda on May 6th.
That decision to shelter every school was a first for the district in a decade, according to Derek Turner who is a spokesperson for Montgomery County Public Schools (MCPS).
Turner said the "shelter in place" policy has been in place for years, and it simply means that school officials are securing students and staff indoors. This policy was implemented during September 11, 2001, and the sniper incidents in 2002, but MCPS referred to it as a "code blue."
So who made the "shelter in place" decision on May 6th?
That would be MCPS Interim Superintendent Larry Bowers and the district's Chief Operating Officer Andrew Zuckerman, who both made that call after receiving guidance from the police department, according to Turner.
Turner said the decision by the school district's top administrators has been praised by parents and staff, system-wide.
"We received a lot of compliments," he said.
In fact, he said it's the first time he personally has received a phone call from a parent praising the school system's communication.
There was more appreciation for MCPS' communication that day on social media, too.
Still, Turner said officials are debriefing, and reviewing policies internally, to make sure administrators make the right call if there is ever a next time.
"We always want to try to do better," he said.
Kudos @MCPS for the up-to-the-minute updates for parents on the situation today.

— Adam Levine (@cnnadam) May 6, 2016
Thanks @MCPS for clear & consistent communications today during shelter-in-place.

— Nora Gordon (@NoraEGordon) May 6, 2016
Thank you @mcpnews and @MCPS for the EXCELLENT communications (calls/texts/alerts) on the active shooter today. ???

— Cynthia Muller (@cynmull) May 6, 2016
Yes – @MCPS has provided parents good, on-time info today. Thank you!! https://t.co/Uyd43VeBpU

— MCCPTA (@MCC_PTA) May 6, 2016
Feeling pretty grateful right now for @MCPS and their continued updates regarding schools following the Bethesda and Aspen Hills shootings.

— Barb Barrett (@bbarrettNC) May 6, 2016
Thank you @MCPS for GREAT communication today. I felt like you were stalking me in a very, very good way.

— Tess Davis (@TessDC) May 6, 2016
Thank you @mcpnews, @mcps, @gburgmd, @mcfrs, @readymontgomery and others for keeping us updated today.

— Ed (@EdChernosky) May 6, 2016
At the request of the police, we are placing all MCPS schools in a shelter-in-place due to police activity https://t.co/Z7kbr5ThNJ

— MCPS (@MCPS) May 6, 2016