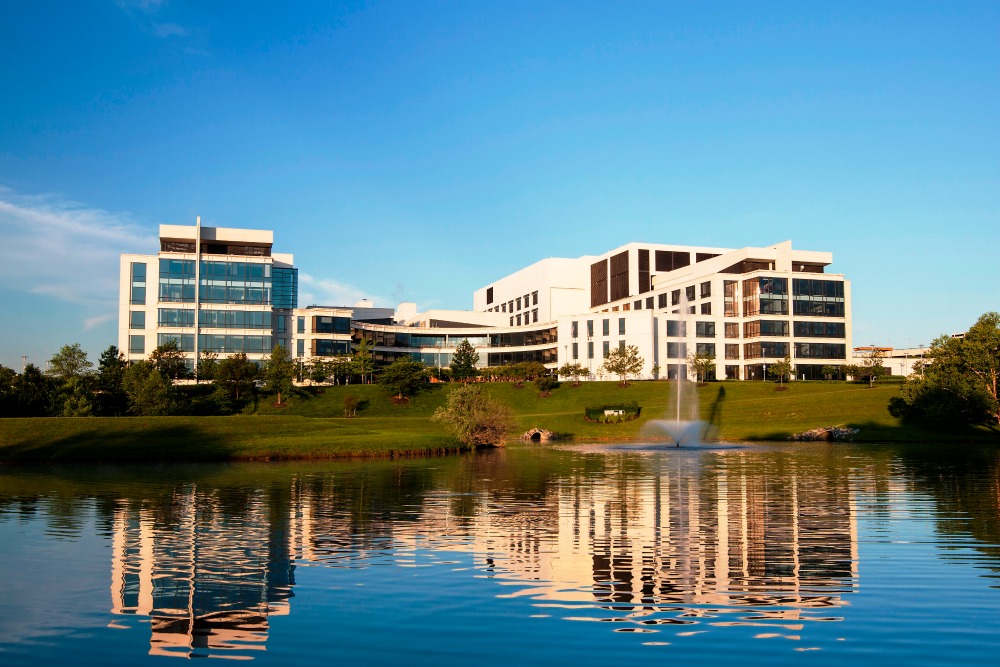 MedImmune is Celebrating 25 Years This Week
MedImmune, AstraZeneca's global biologics research and development arm, will celebrate its 25th anniversary this week, recognizing a robust history of innovation in the biotech industry.
As one of the largest biotech companies in Maryland, MedImmune employs almost 2,000 people at its Gaithersburg headquarters and is a significant contributor to the local economy and emerging life science sector, which has accounted for one-third of all job gains in the state from 2002-2010.
Founded in 1988, MedImmune is committed to biotech innovation with facilities in California and Cambridge, UK in addition to Gaithersburg. The company's pioneering research has led to groundbreaking achievements, including the development and commercialization of Synagis® (palivizumab) and FluMist® Quadrivalent (Influenza Vaccine Live, Intranasal). MedImmune discoveries have also helped lead to a human papillomavirus vaccine, an anti-tumor necrosis factor (TNF) antibody, and the first active systemic lupus erythematosus treatment in decades.
Through these innovations, MedImmune has emerged as a global leader in biotechnology with more than 120 biologics currently in research and development and more than 30 of those projects in clinical stage development. Today, MedImmune projects account for nearly 50 percent of AstraZeneca's pipeline.
"Gaithersburg's local talent and world-class biotechnology resources are tremendous assets to MedImmune, helping us compete as a global leader in the discovery and development of biologics," said Dr. Bahija Jallal, Executive Vice President, MedImmune. "Our commitment to innovation has helped many people live healthier, fuller lives by addressing unmet medical needs. The profound impact of these accomplishments drives our future efforts to discover novel treatments in key areas of cancer, respiratory and cardiovascular diseases."
During the weeklong anniversary celebration, MedImmune will host founder Wayne T. Hockmeyer at its headquarters in Gaithersburg as well as one of the first patients treated with Synagis. The company will also make donations to four non-profit organizations that were chosen by employees in alignment with our philanthropic focus on healthcare and science education.