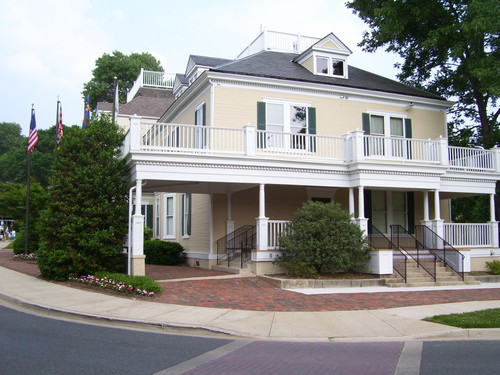 Meet Gaithersburg's City Manager Finalists
Mike Mallinoff of Glen Arm, Maryland, Todd Parton of Kerrville, Texas, and Tony Tomasello of Ijamsville, Maryland, have been named by the Mayor and City Council as finalists for the position of Gaithersburg City Manager. Gaithersburg has a population of 62,000; it has 272 employees and an annual budget of $50.6 million.
Michael "Mike" Mallinoff has served the City of Annapolis, Maryland as City Manager since June 2010 and in several different capacities since 1989. He was Director of the Department of Neighborhood and Environmental Programs from 2002 to 2010 and City Administrator from 1989 to 1995. Annapolis has a population of 39,000; it has more than 600 employees and an annual budget of $192 million. He also served as the City Manager of Newport, Rhode Island from 1995 to 2002.
Mallinoff is an International City/County Management Association (ICMA) Credentialed Manager. He holds a Juris Doctorate from The University of Baltimore School of Law and a Bachelor of Science in Geography from The University of Maryland College Park.
Since 2009, Todd Parton has served as City Manager of Kerrville, Texas, directing the operations of an organization with 307 employees and an annual budget of $41 million. Kerrville has a population of 22,400 fixed/45,000 seasonal. Parton served as City Manager of Cibolo, Texas from 2004 to 2009; as Senior Planner at Dunkin, Sefko & Associates, Inc., Dallas/Fort Worth, from 2000 to 2004; Director of Planning for the Denton, Texas Independent School District from 1998 to 2000; City Administrator of the City of Manvel, Texas from 1997 to 1998; Director of Planning/Assistant to the City Manager of Midlothian, Texas from 1993 to 1997; and as Urban Planner – Current & Long-Range Planning for the City of Denton, Texas from 1990 to 1993.
Parton holds a Master of Public Administration in Budget & Finance and a Bachelor of Science in Emergency Administration & Planning from the University of North Texas.
Alfred "Tony" Tomasello has served as Gaithersburg's Acting City Manager since June 2012. Prior to that appointment, he served as Deputy/Assistant City Manager since 2001, and was the City's Economic Development Director from 1996 to 2001.
Tomasello served as Program Manager for the Maryland Department of Business & Economic Development from 1988 to 1996, and worked for the Wells Fargo Credit Corporation from 1985 to 1987. He holds a Master of Business Administration from Frostburg State University and a Bachelor of Science in Finance from the University of Maryland, University College, in College Park.
On Friday, November 16 the candidates will have an opportunity to meet and talk with city employees and will meet with community leaders in a roundtable discussion format. Employees and participants in the roundtable discussions will be able to submit comments about each finalist.
The finalists will be introduced to interested residents and community stakeholders at a public reception hosted by the Mayor and City Council on Saturday, November 17, from 2 to 4 p.m. at the Activity Center at Bohrer Park, 506 South Frederick Avenue in Gaithersburg. No reservations are necessary. The candidates will offer brief opening remarks and then will be available for discussions and answering questions in an informal, social setting. After meeting and talking with the candidates, attendees will be encouraged to provide their comments about the finalists.
All comments submitted at the roundtable discussions, from staff, and from the public reception will be shared with the Mayor and City Council. The Mayor and Council hope to finalize their decision in the coming weeks; the start date of the new City Manager will be contingent on his availability.
For more information please contact the City of Gaithersburg Department of Human Resources at 301-258-6327.