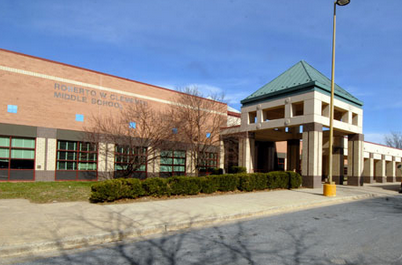 Meeting Set to Discuss Proposed Cell Tower at Germantown School
A public meeting has been scheduled in Germantown for that community to weigh in on a proposal to put a cell phone tower at Roberto Clemente Middle School.
The meeting is scheduled for Nov. 11 at 7 p.m. inside the school's cafeteria at 18808 Waring Station Road. Feeder elementary school families are invited because a percentage of the annual generated revenue will be allocated to the feeder elementary schools. The agenda includes speakers from Verizon, Montgomery County Public Schools, Trinity Church, and Daly Elementary  School.
So far there are 11 Montgomery County Public Schools with cell towers.
Related: