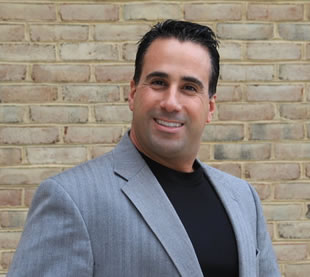 Message from the Universe: From small to magnificent, Never underestimate your dreams
"If you knew how each little, fluffy thought or daydream of yours was tied to the huge, pivotal events of your life, you'd never again consider any of your thoughts little or fluffy.
Radical, huh?
    The Universe"©Mike Dooley, http://tut.com
When you daydream, you allow your brain to rest a little and create a new chain of thoughts that are pre-destined to occupy your mind for the rest of the day. No matter what these thoughts are, ideally positive in nature, you create a new path within your subconscious mind that will allow you to either feel great or miserable. You choose how you want to feel based on what you enable your mind to create. As with anything in life, there is a beginning to everything. Our Universe had a beginning, which was estimated to be 13.9 billion of years ago, based on how far the Hubble telescope was able to see into the past. Our blue planet is around 4.1 billion of years old, so if you put the beginning of time on a cosmic calendar, the Universe was created on January 1st of year zero, for example, and Earth was created approximately in mid august of that same year. If we continue with this same logic, humans were created on December 31st, at 11:48pm of this cosmic calendar. It is astonishing when we look how the scale of the Universe is compared to us, human beings and its beginning of creation. Obviously, divine intervention had to be a part of this whole grand scheme of creation for everything to happen the way it did. It couldn't just be pure coincidence as every part of the creation was so precise on how the galaxies, planets and stars were aligned with accurate angle and temperature for everything to work. Everything we see today could have been different at plus or minus 1 degree difference in angle of inclination so obviously, no one can deny divine intervention when it comes to creating our Universe.
Because of what we see around us and how grand the Universe is, there is NO way our thoughts can make a difference in our lives or the people around us. We look at the big picture and we get overwhelmed or intimidated that there is NOTHING we can do to bring success to our lives with just our thoughts. Just the fact of thinking negatively about it is creating more negative outcomes to our lives, which is more consciously accepted than succeeding. It is odd to see how many individuals are trying so hard to succeed in life but when it does happens, they feel like they can't handle it and creates difficult challenges for themselves to overrule this feeling of undeserved success. It is crucial to remove these negative thoughts from our mind and allow ONLY the ones that will help you cross the next phase in your life, the phase that will allow you to grow and succeed. Start small, with thoughts that will NOT overwhelm you, so you can walk at a steady pace. Once you get the feeling of steady results, you can start moving faster and start looking at bigger and more promising opportunities. As you take these steps forward, you will feel that every challenges aren't as difficult to overcome, and as you gain more experience in life, solutions to these challenges will come easier to you and you will feel more accomplished as you move towards your destination. Never underestimate the nature of your small thoughts, as they eventually begin to get bigger as you accomplish each and everyone of them on a daily basis. Always allow yourself some time to crawl, then walk and eventually run. No matter what process you choose, you will always be the one winning this race as NO one else is sharing your journey to ultimate happiness.
Dr. Dan Amzallag, Phd, MBA, CLC
Author/Inspirational Speaker/Life Coach