Message from the Universe: Have you Started your New Year's Resolution Yet?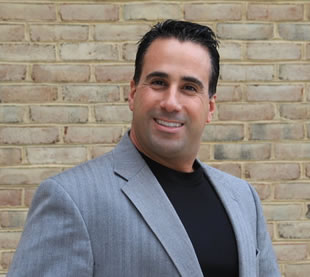 "This is just your friendly, annual reminder, that things can change so very, very fast.
Passport up to date? Shot card? Bank deposit slips in your possession at all times?
You're gonna love this year!
    The Universe"©Mike Dooley, http://tut.com
Do you feel it? Is your vision getting clearer and clearer as the days of the years go by? Are you experiencing a rush of excitement flowing through your veins? This is what 2016 is preparing for you as we speak. Your thoughts are aligned with your goals and dreams, and you are believing that all your are thinking will happen. You put a plan into action and ready to tackle all the challenges that you will be facing this upcoming year. Do not be afraid, ladies and gents, as more challenges you face, closer you will get to reaching ultimate success. I am not saying, with certainty, that all hard challenges will render positive outcomes, but if things are too easy, then there is something fishy going on with this venture.  In retrospect, you shouldn't complicate things too much either. Some situations may be very easy to work with to a certain extent, and the solution to this challenge can easily be found. It is not uncommon that many will overlook the solution thinking that it can't be that easy. It is human nature to respond to these kind of scenarios, so do not focus on complicating your life too much.
We all want and expect 2016 to be a good and fruitful year. Prepare yourself a plan, write it down, read it every morning and every night, make changes to this plan when necessary and do be afraid to take risks. Even though the thoughts can be of great nature, the results doesn't always follow. If it doesn't, see where you should have done things differently, tweak things a little, see what works and what doesn't. It will be frustrating at times, but you will keep on moving forward and you will succeed. There is NO reason why it shouldn't happen to you like it did for the Facebook, Trump and Virgin Atlantic. Don't think that they had it easy, because they didn't. They worked their asses off day and night and experienced enough stress to wrap itself around Earth a dozen times. Do not think that life will waive you from this wonderful and dreadful experience. If you want it that bad, you will sacrifice and work harder to get what you want. So go out there, be ready for anything and everything, and no matter what happens, always know that you will live your life with no regrets, and never wonder if you should have gone for it or not.
Dr. Dan Amzallag, PhD, MBA, CLC
Author/Inspirational Speaker/Life Coach