Message From the Universe: Inspirational Quotes (VIDEO)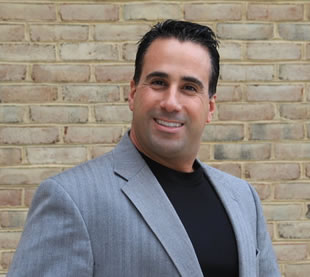 Hello inspired readers:
My name is Dr Dan and my role is to inspire everyone with my messages from the Universe. These messages will certainly open your eyes and understand the world and universe around you. We live in a planet amount billions of planets and galaxies contained in our Universe. We all experience challenges in life, obstacles to overcome, and hurdles to cross. No matter what is the outcome, you will still need to brush things off and move forward.
There is no reason why others succeeded and you can't. You have the skills and know-how to make things happen the way you want. If you have the belief and determination, you can accomplish anything you want in life. The world is yours and you can access it anytime. Complicating things will render only negative results and, ultimately, negative feelings. We are creatures of habit, and we are afraid of changes. We are trained to do the same things every day, and let life take control of us. We follow a routine and forget at times what makes us happy. We dive into obligations that we aren't ready for just because other people feel is the best thing for us. We allow them to dictate what your future should be. We live in a society where everyone wants to fit in, and afraid to be shunned by others if we do not comply with the rules. We give that power to others and forget who we are as humans.
There are no secrets on how to live a life filled with happiness and joy. We start doubting ourselves when we think that the life we want is easy to achieve. We make things harder for ourselves and look for scenarios or difficult situations that aren't suppose to be there in the first place. Why inflict ourselves with so much pain and sorrow? Why can't we just do the things that make us happy? Why is happiness so hard to achieve?
We live in a society where happy is a big secret that we hold on dearly and refuse to share with others. Some say happiness is a feeling and others say it is a choice. Why is it not both? You choose to wake every morning and be happy, go on with your day and stay happy until you go back to sleep. However, when being asked: How do you feel? Many might answer "I feel happy". So happiness, by default, is a feeling, and not a choice. This is where you need to allow yourself to fall on both side of happiness. You need to feel it every day and to choose to stay happy, no matter what happens to you on that day.
My journey is to help every reader to feel inspired by my daily messages and provide guidance through my interpretation of the message of the Universe. Within these messages, I will share my personal input on how to understand and decipher the key element behind the message listed. This, in return, should enlighten you and provide key insight on how to live your life to the fullest and ultimately reach your happiness. My TV show, The Happyness Journey, on MCM, is geared to interviewing authors and sharing their experiences as authors and writers. They will share their ups and downs and allow all viewers to realize that they are humans just like you, and they got themselves published, and so can you. By believing in yourself, you can accomplish anything you want.
Stay tuned to my show, the Happyness Journey, right here, on MCM.
Sincerely,
Dr. Dan Amzallag, PhD, MBA, Life Coach