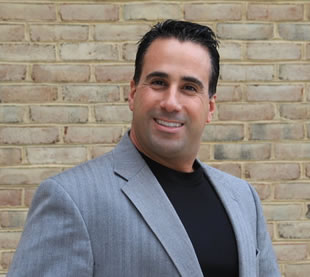 Message from the Universe: Leave the "HOW WILL IT HAPPEN?" to the Universe
"Think not of "how," whether in terms of logistics, people, or inspiration, but of the end results you dream of. The end, in thought, combined with action in its general direction, will always create the necessary circumstances, serendipities, epiphanies, ideas, and discoveries necessary to bring about the desired manifestation. The hard part is done for you. Your part is the easy part: Think and let go. Knock on every door and turn over every stone. Do not insist upon the path, but upon the overall change you wish to experience, and never take no for an answer.
You've been doing it your whole life.
You take after me,
    The Universe"©Mike Dooley, http://tut.com
The thoughts and actions are your responsibilities, and the manifestation part is left to the Universe to take control. You are not expected to figure out how all this should happen. Look into the triggers, not the processes. Once you put the thoughts out to the open, where the Universe can clearly understand what you are looking for, it will take over from there. It may seem hard to believe that you can just think about something and let the rest unravel in front of you. Many may think that this process can't happen as we should take control of our own future and not depends on miracles. You are free to think whichever way you want, but your actions towards any goal is what provides some control over your future and not solely depending on a miracle. It is proven that negative thoughts can damage you psyche and well-being. People who are constantly negative are constantly suffering from everything bad that is happening to them. Spiraling down towards the abyss, it becomes increasingly difficult for them to think positively as everything around them seems disastrous. Taking control of you life starts here. Avoid thinking negative and start looking at what you can change in your life to change your perception of things. Focus on how your thoughts primarily and take action towards reaching your dreams. This is the control we all have in our life but many do not comprehend their responsibilities.
If you want something in life, you need to prepare a clear path so you can allow yourself to walk or run towards destination. Remember that no matter what you do, the ONLY person walking on that path is you. Not everyone has the same goal as you do so there is no competition. Also, not many will have the same drive and ambitions as you do. It is true with the adage: "Go that extra mile, there is never any traffic out there". I agree with that one as not many are willing to put that extra effort to get to where they want to go, as they are happy with the minimum invested. This is why they are stuck with no opportunities in the horizon, but yet complain about their life very enthusiastically. If you are not willing to put in the work or effort or go above and beyond what others are doing, don't expect miracles. The Universe will give you ONLY what you give out. If you want to put in the minimum, the Universe will render the minimum output. So what are you willing to do to reach the summit? Are you ready to give everything you got so you can get to wherever you want to go? How much do you want it? The answer to these questions are really up to you. Make up your mind and let the Universe know your decision
Dr Dan Amzallag, Phd, MBA, CLC
Author/Inspirational Speaker/Life Coach