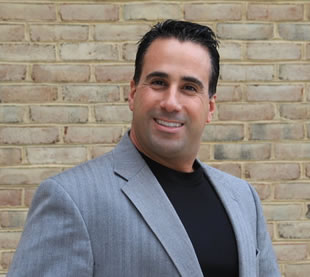 Message from the Universe: Working Towards the Greater Good of Society
"If you were to give a speech to ten thousand angels, who were about to embark on their very first life in the jungles of time and space, do you think they'd furiously hang on to your every word, or would they be far too star-struck to even know what you were saying?
Yeah, the latter.
It was a nice idea though,
The Universe"©Mike Dooley, http://tut.com
Every word you say has a deep impact in someone's life. It is important to choose your words wisely. Never underestimate your strength as it can change someone's perception about themselves. Not everyone may be strong mentally, and can break easily under pressure. Low self-esteem does not exist as a definable term, based on psychological research, it is more likely that someone suffers from THEM-ESTEEM. The word esteem comes from Estimate, which you give others the right to give a preset value to who you are as a person. You allow them to decide what you are worth. So when you have this so called "low self esteem", you really have a them esteem complex. You are not sure enough about your own qualities and talents that you allow OTHERS decide what you are worth. Is this a good way to live your life, or even love yourself as a person? No one on planet earth should have that ability. You are the ONLY one who can determine your true value as an individual, and allow yourself to grow as a person and reach your ultimate happiness. You will see that many people who have low self-esteem will seek other victims suffering from a similar predicament and try to control their lives, just to help enhance their own damaged ego. To bring themselves up in society, they need to bring others down, which is very typical with people's behavior nowadays.
Your mission is to encourage people. elevate them up when they are down in the dumps.  It is about contributing positively to society, helping others and working towards to greater good should be everyone's priority. I am aware that we are far from accomplishing this miracle, but the little steps towards that goal should be a priority for everyone. The only problem is that no one really focuses on the big issue. When most of us are chasing the dream of success, we invest less time to trying to help others grow along the way. Fixing the world is becoming too much of a responsibility to be tackled by one person, so most are just saying: "What's the point?". Since no one can put in an equal amount of time to work towards that greater good, why you will you even bother? People's mentality is what pushes this goal from ever happening. Look at it like dark energy in outer space that pushes the billions of galaxies away from each other. This dark energy is making it impossible for anyone to care about what's really important. Because of this attitude, we grow more and more apart from each other, and eliminates the possibility of sincere connection between humans. It is crucial to just stop for a minute and look at where you are going in life, and stop looking at what others are doing. Do whatever you can to help someone in need and pay it forward as much as you can. It may never come back to you the way you expect it, but it will transform you in a way that has no monetary value. Try it, you will love it!
Dr Dan Amzallag, PhD, MBA, CLC
Author/Inspirational Speaker/Life Coach