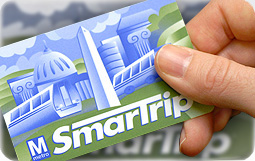 Metro Announces Free Access to Bike & Ride Facilities (PHOTO)
College Park Metro Bike & Ride customers will no longer need to buy separate cards to access Bike & Ride facilities. Bike & Ride customers can now use covered bicycle parking for free with a registered SmarTrip card at the College Park-U of MD station.
According to a news release, the Bike & Ride facility located in College Park is the first of its kind. It is a 2,400-square foot, secure, enclosed parking structure located on the first level of the College Park-U of MD parking garage. Amenities include bright LED lighting, security cameras, and emergency callbox with card-controlled access, and real-time video and intercom communications with Metro's Parking Operations Control Center.
"By providing SmarTrip card access at Metro Bike & Rides, we hope to eliminate barriers for customers who wish to travel to Metrorail stations by bicycle," said Patrick Schmitt, Director of Parking at Metro. "Many Metro customers live close enough to Metrorail stations to bike and ride, and we believe that convenient, easy access to secure, covered bicycle parking will encourage transit use."
Facilities will be equipped with SmarTrip card-enabled readers so customers can access Bike & Rides for free by touching registered cards to entry doors.
You can register your SmarTrip card and sign-up for access to Metro Bike & Ride facilities here.