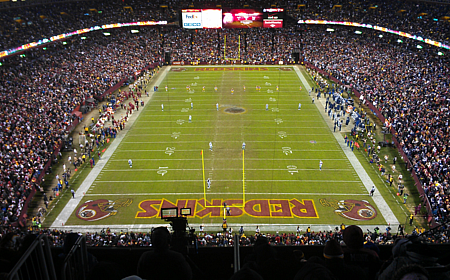 Metro Extends Service for Redskins Preseason Game on Aug. 18
Metro officials have announced that Metrorail service will be extended for an additional hour following the Redskins preseason game on Monday, Aug. 18 at FedEx Field.
Riders traveling during the additional hour should enter the system at Morgan Boulevard or Largo Town Center stations no later than 12:10 a.m. to ensure that they make the last Blue or Silver Line trains in the direction of Franconia-Springfield or Wiehle-Reston East, respectively.
Station entrances at all other Metro stations will close at their normal times, but riders will be able to exit at all stations during the additional hour of service.
Riders will be able to make connections to other lines as follows:
Orange Line to West Falls Church, Dunn Loring or Vienna: Take Silver Line and transfer to Orange Line at East Falls Church
Orange Line toward New Carrollton: Take Blue or Silver line and transfer at Stadium-Armory
Green or Yellow lines: Take Blue or Silver line and transfer at L'Enfant Plaza
Red Line: Take Blue or Silver line and transfer at Metro Center
The extra hour of Metrorail service is funded by the event organizers.