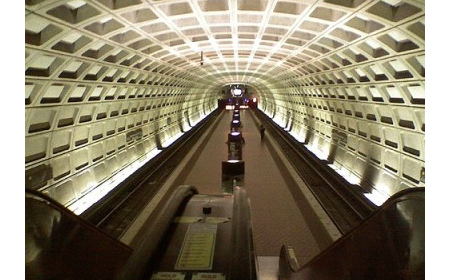 Metro Issues Travel Advisory for August 28
Metro issued a travel advisory for August 28 for the 50th Anniversary of the 1963 Civil Rights March on Washington. Metro will operate a regular weekday schedule and recommends you plan your trip with the Official Metro Rider Guide for the Event.
Metro recommends taking Metrorail to the Union or the Judiciary Square Stations for travel to the Assembly Location at 600 New Jersey Ave NW. If you are traveling to the National Mall, take Metrorail to the Foggy Bottom, Farragut West, Farragut North or Archives Stations. Memorial Bridge will be closed to pedestrian traffic by the U.S. Park Police, so the Arlington Cemetery Station should not be used for the National Mall.
Metro provided these tips for travel on Metrorail on August 28:
Travel Tips
Expect crowds and plan accordingly.
Each passenger must have a SmarTrip® card or paper farecard to enter and exit the Metrorail system. To avoid lines, buy a card 

in advance

 for each member of your group. Be sure the card is loaded with enough value for both directions of travel (a complete round trip). A $1-per-trip surcharge applies when using a paper farecard.
For maximum convenience, buy a $14 One Day Pass, which allows unlimited Metrorail travel on the day it is used. You can buy a One Day Pass at any Metrorail station.
Be safety conscious. Always stand back from the platform edge. Do not hold train doors (they do not reopen like elevator doors). Don't take strollers on escalators. Take small children by the hand while riding the system.
If you see any unattended items or suspicious activity, notify Metro Transit Police at 202.962.2121.
Parking fees will be charged at all Metro-owned lots and garages. You will need to pay the parking fee using value on a SmarTrip® card or with a credit card. Cash is not accepted.