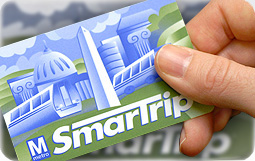 Metro No Longer Accepting Paper Fare Cards (VIDEO)
Metro will no longer accept paper fare cards, beginning today.
Metro says riders will have to make the switch to SmarTrip cards. According to Metro, paper fare cards account for less than one percent of all Metrorail transactions. Metro has been phasing out the use of paper fare cards for the past year.
Customers that still have fare cards can transfer the value to a SmarTrip card from now until June 30.
Metro's 450 blue fare vending machines have been dispensing SmarTrip cards since December 2015.
For more on the switch from paper farecards to SmarTrip cards view the Metro video below: